Discover which crystals will get you anything you want
(even if you're a beginner with minimal healing crystal experience)
💎
Dear friend,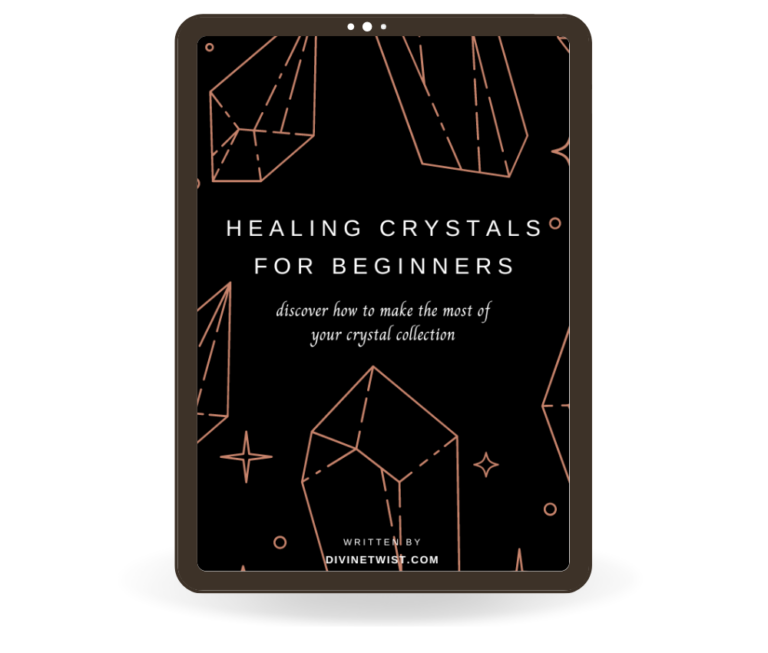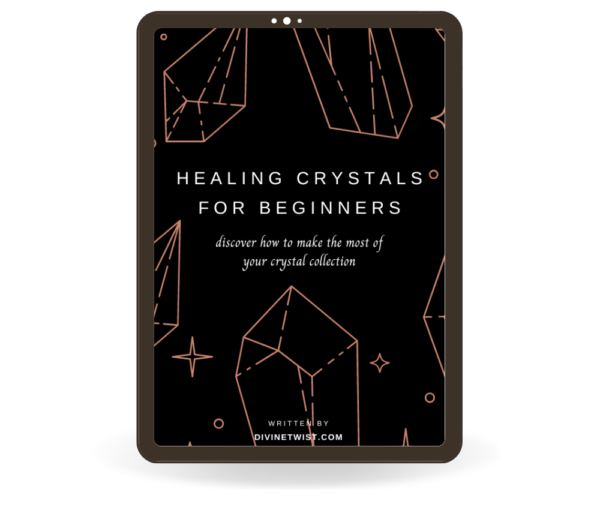 Crystals are overwhelming.
Powerful, but overwhelming. There are so many to choose from.
Worse yet, if you don't choose the right ones for your needs, you could end up wasting your time, trying to use a crystal that isn't going to attract what you desire and deserve.
You can spend years meditating with your crystals, wearing them as necklaces and rings and stuffing them in your pockets and purses, but if you're not using the right ones, they're not going to work in the way you want them to work.
But when you find which crystals are right for you, you'll know how to unlock all your inner desires and wishes.
Suddenly, you'll find that all the things you want in life come much easier to you.
Everything you deserve will come your way.
At Divine Twist, we've spent years uncovering which crystals are best for certain situations.
Testing which ones we like.
Seeing which brings the best results.
And overall, trial and error-ing our way through our collection.
Here's the biggest problem with crystals today:
Many people around want to start using crystals, but they don't know where to start.
In fact, many of these same people even have crystals already sitting at home! They're interested in crystal healing, but don't know where to begin or which ones to use…
They're overwhelmed and they think they don't have enough time to learn about crystals, so they never get started…
But without a basic understanding of crystals, you can't use them to attract the energy you deserve.
Worse yet, even if you have the right crystals, you need to know how to use those crystals to get the most out of each one.
So let us ask you this: are you ready to discover the easiest way to use crystals to upgrade your life?
Our new exclusive PDF ebook Healing Crystals for Beginners is the only resource you need to get you up to speed on everything you're missing out on regarding crystals.
>> And the best part? You can start applying the strategies you discover today! <<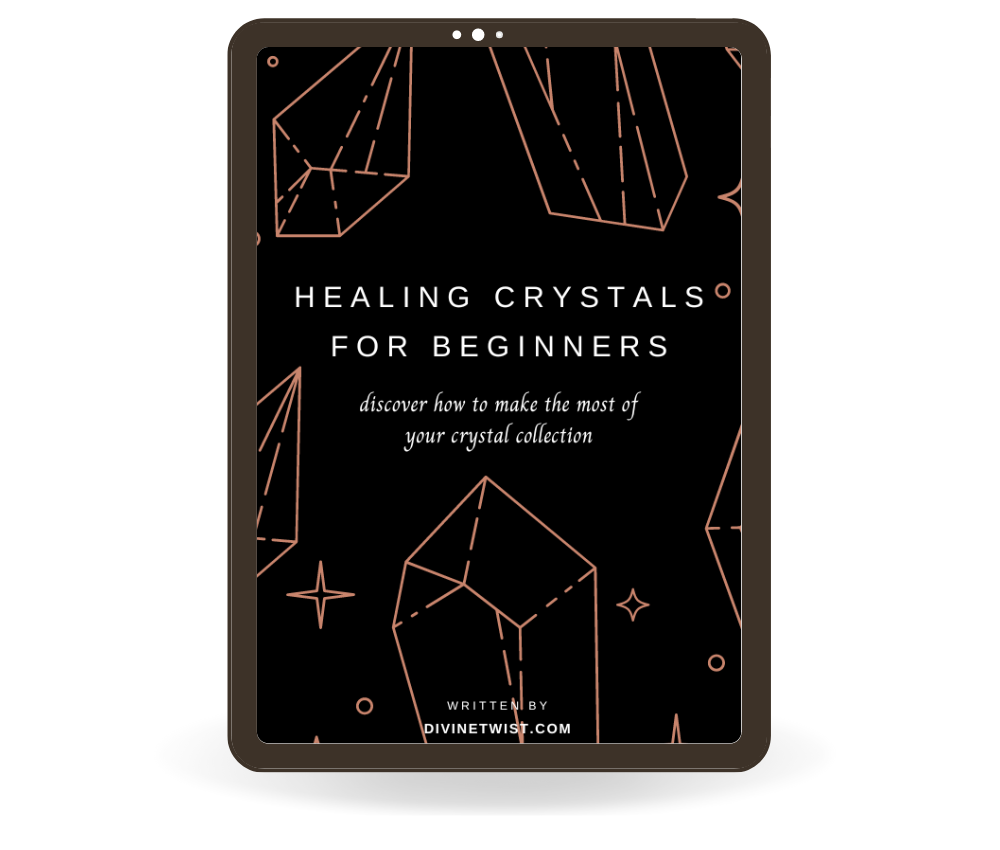 Our ebook will help you discover:
✔️The best crystals to attract wealth, love, and heal grief (and tips for maximizing their benefits)
✔️The quickest way to tap into your intuition to uncover which crystals your soul is craving (and which ones the Universe wants you to use today)
✔️Which hand-selected crystals are best for your zodiac sign
✔️The fastest way to tell when you need to cleanse your crystals so they keep working to their full potential (and the easiest way to cleanse them using things you already have around your home)
✔️How to figure out which crystals should never be used together so you don't end up with any unwanted side-effects
✔️A list of fifty unique crystals, so when you're shopping for crystals, you'll know exactly what to ask for (your crystal shop will be impressed with what you know!)
✔️Three magical ways you can start using crystals today (that not many people are talking about)
Imagine what your life could look like one week from now if you learned how to properly use your crystals today!
Maybe you could finally move on from that break-up that's holding you back from your true potential.
Maybe you could find a new job you love and quit the one that gives you knots in your stomach every morning.
Or maybe you just want a calm mind, one that isn't racing with thoughts every second of the day.
The thing is, none of the above is possible if you aren't using your crystals properly.
But luckily, crystals are incredibly easy and quick to choose and use.
And for the low price of only $7, we're showing you exactly how.
Our healing crystals for beginners PDF ebook was created for those who are looking to level-up their crystal knowledge and learn about the different healing properties of different crystals. This PDF ebook is over 180 pages and includes stones and their meanings with pictures, along with step-by-step instructions to help you make the most of your healing crystal regime. Please note that nothing in our crystals for beginners PDF is intended to replace any form of competent professional advice in any form.